BL CK B X: Manon de Boer
Three works
Wed 26 Jun - Sat 3 Aug 2019 / Wed-Sat, 12pm-5pm
Caco, João, Mava and Rebecca (2019, 48' sound)
The Untroubled Mind (2016, 8 min, silent)
Dissonant (2010, 11 min, sound)
LUX is proud to present a solo exhibition by Brussels-based artist Manon de Boer. In her work, which often revolves around portraiture, de Boer explores the relationship between sound and image, personal narration and musical interpretation. She is consistently drawn to performance – whether by musicians such as regular collaborator George van Dam or dancers like Cynthia Loemij –as a privileged moment of observation of concentration and creation, of a body in action.
The exhibition at LUX features three films, produced over a 10 year period, in which de Boer observes the conditions for creative practice, with an emphasis on the untutored and playful creativity of children and teenagers. The central work, the new film Caco, João, Mava and Rebecca developed at the Calouste Gubelkian Museum is the second instalment of an on-going trilogy titled From nothing to something to something else, which began with a film involving three young musicians, Bella Maia and Nick, commissioned for the Groundwork programme in Cornwall in 2018. Each film in the trilogy focuses on the moments when time and freedom allow for experimentation to transform into creation, giving rise to something from nothing. Caco, João, Mava and Rebecca is accompanied at LUX by two previous works, The Untroubled Mind and Dissonant.
Please note the exhibition will open at 6 pm Wed 26 June for the private view regular opening hours will take effect from Thu 27 June. 
Private View: Wed 26 June 2019, 6 pm – 9 pm
Manon de Boer will be in conversation with artist and writer Morgan Quaintance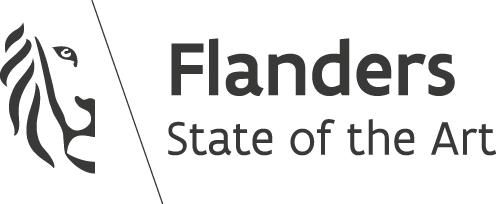 About the artist
Manon de Boer completed her artistic education at the Akademie Van Beeldende Kunsten, Rotterdam, and at the Rijksakademie van Beeldende Kunsten in Amsterdam. Using personal narration and musical interpretation as both method and subject, de Boer explores the relationship between language, time, and truth claims to produce a series of portrait films in which the film medium itself is continuously interrogated. Her work has been exhibited internationally, at the Venice Biennial (2007), Berlin Biennial (2008), São Paulo Biennial (2010), Documenta (2012), Taipei Biennial (2016) and has also been included in numerous film festivals in Hong Kong, Marseille, Rotterdam and Vienna. Her work has been the subject of monographic exhibitions at Witte de With in Rotterdam (2008), Frankfurter Kunstverein (2008), South London Gallery (2010), Contemporary Art Museum of St Louis (2011), Museum of Art Philadelphia (2012), Van Abbe Museum, NL (2013), Secession Vienna (2016) and Groundwork, GB (2018) among others. De Boer is one of the founders of Auguste Orts in Brussels. Her work is distributed by Auguste Orts and LUX, London.