New Artist Focus: Victoria Adukwei Bulley on Onyeka Igwe
Onyeka Igwe's Archival Interventions
4 Aug 2020
Specialised Technique, Onyeka Igwe, 2018
The visual archival material produced as part of various European colonial projects is not absent from the collective imagination of today. While we do not encounter these footages frequently, we are nonetheless familiar enough with them to easily recognise their origins when we do. In other words, we are able to take it for granted that nations such as the UK, France and others established colonial governments across Africa, Asia and elsewhere. As such, we never need to wonder from where the grainy, black and white footages such as those used by Onyeka Igwe originate. Without knowing precisely when or how or from where they arose, we recognise them. They are always already a part of our national consciousness.
It is this quietly pervasive knowledge that Igwe brings us into a more intimate confrontation with through her archival filmmaking practice. She does so by way of a number of interventions which take the form of narration, montage, performance and text. Throughout Specialised Technique (2018), we bear witness to a series of black and white images of African peoples, some of whom meet the camera's gaze, and others who appear to engage in acts of dance or ceremony. Coupled with this, instances of text appear onscreen, creating a layer of dialogue between us as viewers and the images that we witness. Frequently, the texts pose questions that at times appear to emanate from the positionality of the image maker – the white colonial camera-holder: 'Do you not want me to see your face?'. At other times, they seem to speak from the subjectivity of the one who is being objectified through that colonial gaze: 'What happened when you looked down the lens?'.
Although we are, today, a great distance in years from the time that these images were made, the questions transposed onto them by Igwe act as interventions that transform our reception of them entirely. As mentioned, in Specialised Technique this firstly occurs via Igwe's interruption of the language of the images themselves though her own addition of text. This leaves us unable to all too casually acknowledge the images as just one the many workings of colonialism. Following this, though our engagement with the questions held within the texts, we are brought into a more heightened scrutiny of the contexts that the images arise from. We no longer witness the archival image alone. Instead, we also begin to scan the images for traces of the unseen individual who bears the camera. In doing so, we are brought to consider their role within a larger national institution as someone employed to collect and extract material – that material being the likeness of the colonial subject who is captured on film.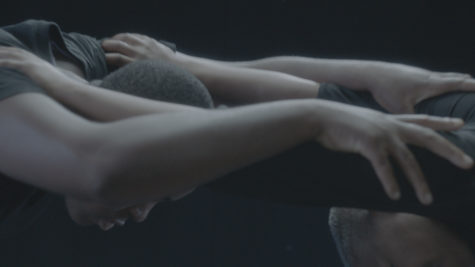 the names have changed, including my own and truths have been altered, Onyeka Igwe, 2019
In the names have changed, including my own and truths have been altered (2019) Igwe uses archival footage to sculpt a more personal telling of history. Drawing upon a story relating to her grandfather, the workings of enslavement and colonialism are this time examined through a blending of familial biography, contemporary footage from a visit to Nigeria, Nollywood film clips, choreography, voice recordings, and narration. Igwe brings herself and her family into the process of telling – we hear her voice as she recounts her grandfather's connection to Omenuko, the real life figure for whom the 1933 Igbo novel by Pita Nwana is named. We also hear the voice of Igwe's father and, later, watch as Igwe enters an archive in Nigeria and lifts an old film reel from clinical, metal shelves. In an understated act that speaks metaphorically to what is erased in the 'civilising missions' of empire, Igwe stands in the archive and shows her hands to the camera: her fingers are blackened with dust.
Igwe's textual and narrative interventions thus further make strange the already fraught footage she presents. The questions that she poses are layered – in spite of their frank simplicity and her gently-spoken narrative voice, they carry vast ontological weight. The question 'What happened when you looked down the lens?' becomes an inquest attempting to hold the white colonial gaze and its enduring legacy to account. The question of what such acts of looking do to the personhood of they who are gazed upon is one that many are familiar with. It offers only an incomplete process of interrogation when asked alone, however. Important, too, and crucial for how it attends to a consideration of power, is the question of what the scientific and exploitative practice of gazing and image-making tells us about the foundational ideologies of the colonial nations whose archival collections Igwe draws upon. We are accustomed to noticing the ways that these footages undermined their subjects through a process of what Aime Cesaire refers to as thingification. Evident, too, in these films, is the sense that while the holder of the lens is invisible to the viewer, they are no less present. As Paolo Freire states, 'no one can be authentically human while he prevents others from being so'. In her handling of the archival materials that we encounter in her visual work, it is clear that Onyeka Igwe knows this.
---
Victoria Adukwei Bulley is a poet, writer and filmmaker. Winner of a 2018 Eric Gregory Award for poetry, she has held artistic residencies internationally in the US, Brazil, and the V&A Museum in London. She is the recipient of a 2019 TECHNĒ scholarship for doctoral research in Creative Writing at Royal Holloway, University of London.