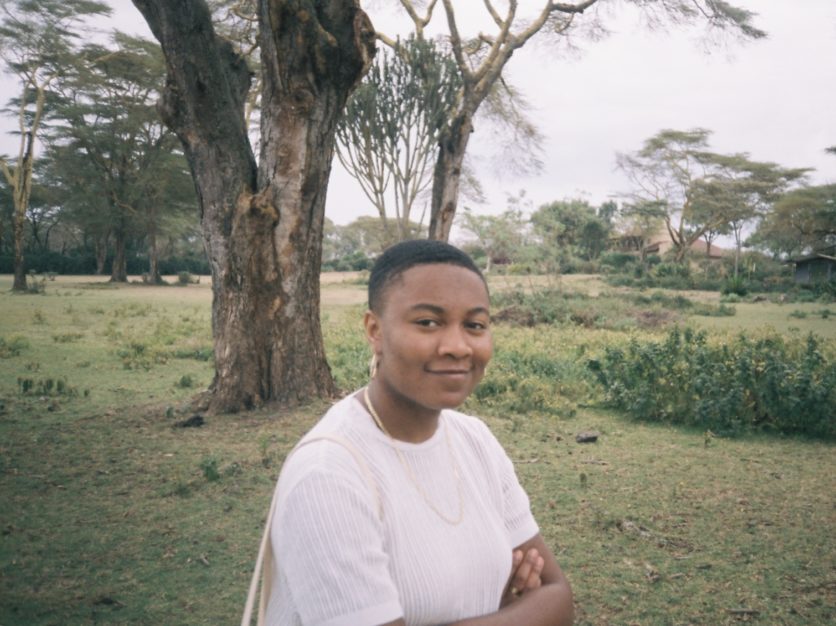 LUX Resident Curator 2019 Announced!
7 Mar 2019
We're excited to announce that Rabz Lansiquot will be the LUX curator in residence for 2019
Rabz Lansiquot is a filmmaker, curator, and DJ. She was a leading member of sorryyoufeeluncomfortable (SYFU), a London-based collective that created intentional spaces for deep study, conversation and multi-disciplinary art-making that relates to race and liberatory politics. With SYFU she has produced public programming in a number of institutional and independent contexts in the UK and Europe including curated screenings, collective readings, performances, workshops and discussions, and co-curated exhibitions. Her audio-visual work and film theory writing is informed by Black liberatory thought, Black queer studies, and lived experience, seeking to move beyond representation, to liberation in the realm of the moving image. Rabz also works collaboratively alongside Imani Robinson under the name Languid Hands producing artworks and curatorial projects.
Over the next year Rabz will be developing a public and educational programme that explores Black liberation and the moving image. Her research begins with the provocation "How do we move beyond representation and towards liberation in Black audio-visual practice?" both in terms of the film as art object, and modes of spectatorship. The programme, thought of as a Black Film Anti-School, will explore visions of Black liberation, activist methodology, the theorising of Black visual aesthetics and popular culture alongside wider film theory to try to expand the possibilities of Black filmmaking and critique.