LUX is proud to announce the publication of Personae an unpublished book by Scottish filmmaker and poet Margaret Tait (1918-1999), edited by Sarah Neely with a foreword by Ali Smith
Margaret Tait (1918-1999), filmmaker and poet, is one of Scotland's most extraordinary talents, and yet she was largely overlooked during her lifetime. Born in Orkney, she trained first as a medical doctor and served in the Royal Army Medical Corps during the Second World War, before studying film at Centro Sperimentale di Cinematographia in Rome in the early 1950s. After returning to Edinburgh, Tait established her film studio, Ancona Films, before eventually returning to Orkney in the 1960s, where she lived and continued to make films until her death in 1999.
While best known as a filmmaker, she was also a prolific writer and during her lifetime she self-published three books of poetry and two collections of short stories. Personae is her unpublished manuscript written over a number of years from 1945 onwards and painstakingly reconstructed by Sarah Neely from drafts found in the Tait archive. It is an undefinable work, part-memoir, part-experimental non-fiction; a meditation on the aftermath of war, the healing potential of the creative process, medicine, culture, relationships and an attempt to think towards a future born out of chaos. The book also offers a unique insight into the voice, mind and creative process of a singular Scottish artist whose work did not receive significant attention until after her death in 1999.
'Every reader coming to this book, a book full of curiosity, irreverence, calmness, anarchy, and bristling with Tait's good argumentative life-force, will find themselves, one way or another, brought alive by it'. – Ali Smith, from the foreword to Personae
Personae, Margaret Tait is available to order here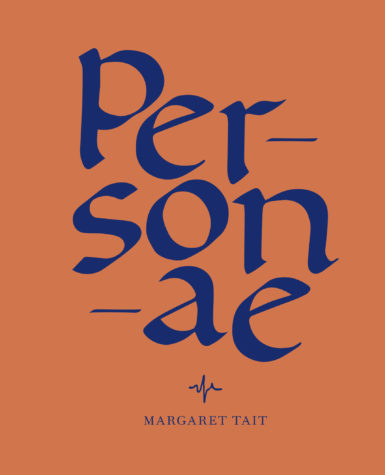 Personae, Margaret Tait
Edited by Sarah Neely with foreword by Ali Smith
Publisher: LUX
Publication Date:  1 December 2020
ISBN 978-0-9928840-7-9
Hardback, 280 pages, fully illustrated
Price £20