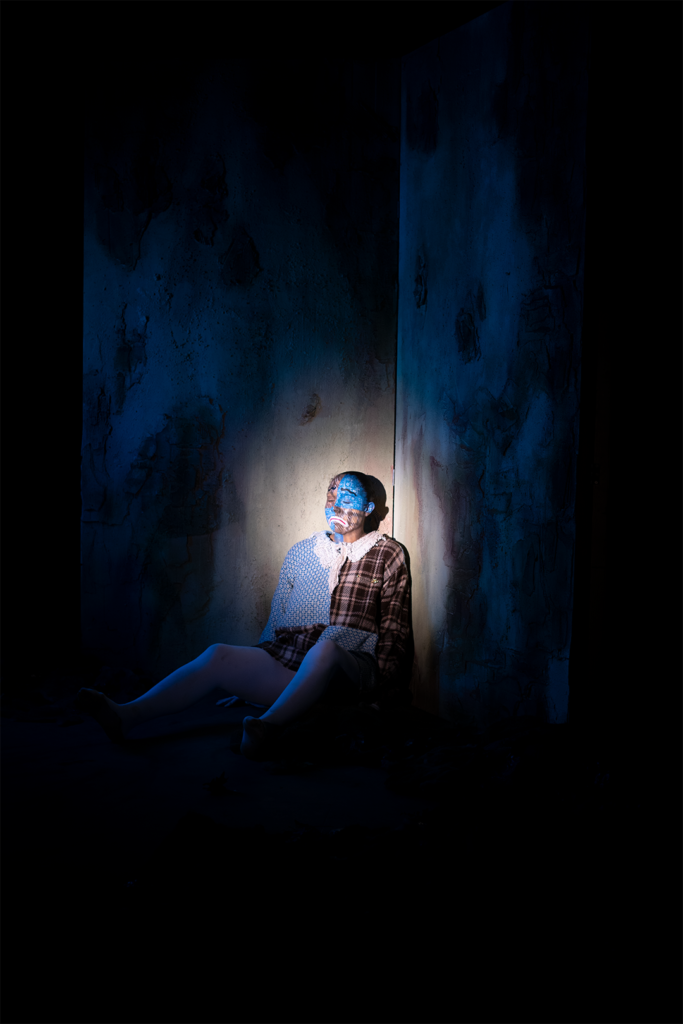 Online exhibition: Tanoa Sasraku: O' Pierrot
18 March – 1 May 2020
LUX presents two films from our current exhibition Tanoa Sasraku: O' Pierrot as an online exhibition.
THIS EXHIBITION HAS NOW FINISHED
Employing the narrative of Pierrot the Clown, and the aesthetic of Kenneth Anger's pioneering avant-garde, queer film Rabbit's Moon, O' Pierrot (2019) explores the quest for British identity from a lesbian, mixed-race, British perspective. The life goal of Pierrot Mulatto (played by the artist) is to catch a giant sycamore seed that spins down every day from the arms of Harlequin Jack, a crazed black man in whiteface, driven mad by his own quest for British acceptance. Jack toys with Pierrot throughout the story, performing a satirical essence of white British sensibility whilst referencing early minstrel troupes' caricatures of the post-slavery, black populace. Mixed-race Pierrot is encouraged to strive for her 'white potential' whilst battling rejection, rage, and the bending of time amidst the English countryside.
In Whop, Cawbaby (2018), the presence of the artist's body against the sublime Devon landscape throws into question ideas of "deep" England and what it means to claim ownership of the rural. Appliqued, paper banners, documented via 8mm film, act as key motifs in the film inspired by the visual and material structure of the Fante Asafo war flags of coastal Ghana, which the artist's ancestors fabricated in resistance to British colonial rule. At once a ceremonial banner, a shield, and a geographical guide, this work allows the artist to question notions of belonging, patriotism and the role that the national flag of an imperial power plays in both past and present.