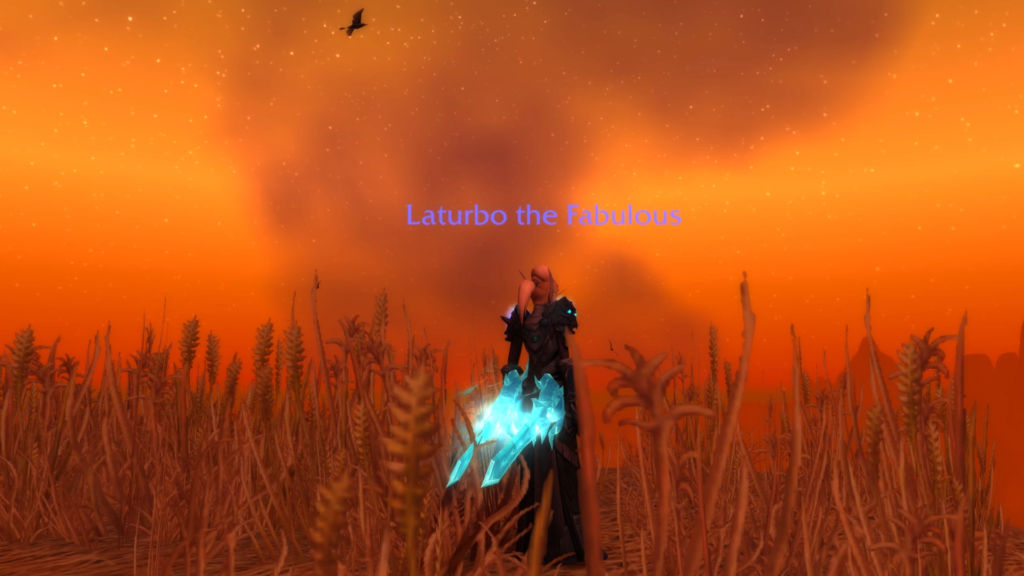 Online exhibition: OUT of TOUCH by HERVISIONS Part 3
LaTurbo Avedon: WASD With Me: Taking Your Time in the Metaverse + Permanent Sunset
Rescheduled broadcast date: Thursday 27 August at 8pm + Permanent Sunset (on view for 24h)
As part of OUT of TOUCH Part 3 HERVISIONS presents a virtual lecture Taking Your Time in the Metaverse and screening of Permanent Sunset by LaTurbo Avedon.
Join avatar artist LaTurbo Avedon for a walking tour through several different virtual worlds, as they reflect on their importance during times of quarantine and isolation. The event will be followed by a screening of their latest video, Permanent Sunset – an atmospheric and slowly interchanging series of sunsets documented in video games. This event is the first episode of LaTurbo Avedon's ongoing broadcast series, WASD with me.
The film begins with an introduction of LaTurbo through a character creation process in a role-playing game and traverses artificial nature, cityscape and space following the transmuting avatar. Whilst drawing breath in quietude they redefine the virtual worlds created for intense and violent gameplays as a place for reflection and contemplation.
More information
Permanent Sunset
LaTurbo Avedon
Taking Your Time in the Metaverse + Permanent Sunset – a guided virtual lecture and short film by LaTurbo Avedon
LaTurbo Avedon is an avatar and artist originating in virtual space. Their work emphasizes the practice of nonphysical identity and authorship. Many of the works can be described as research into dimensions, deconstructions exploring topics of virtual authorship and the physicality of the Internet. They curate and design Panther Modern – a file-based exhibition space that encourages artists to create site-specific installations for the internet. LaTurbo's process of character creation continues through gaming, performance and installations. Their work has appeared internationally including TRANSFER Gallery (New York), transmediale (Berlin), Haus der elektronischen Künste (Basel), The Whitney Museum (New York), HMVK (Dortmund), Barbican Center (London), and Galeries Lafayette (Paris).