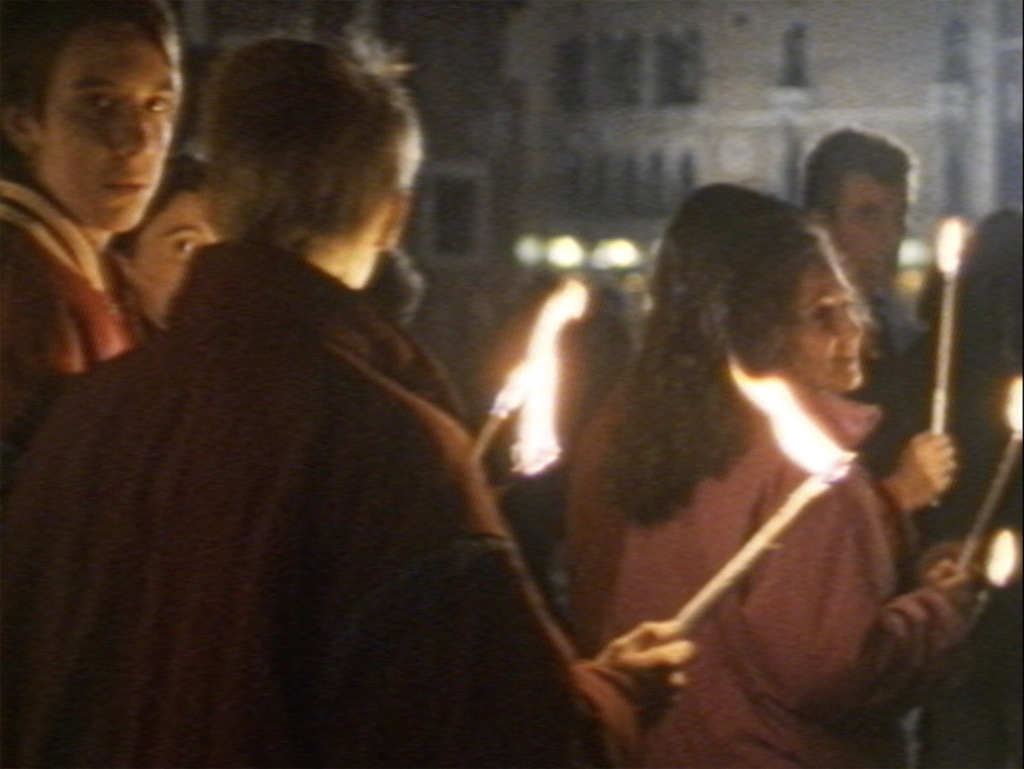 Online exhibition: Picturing a Pandemic
Part 2: Over Our Dead Bodies
For the second part of our online project Picturing A Pandemic Art and Activism of Survival on Screens from the Women's Health, LGBTQIA, Crip and Decolonial Archive conceived and curated by artist and writer Conal McStravick we present Stuart Marshall's 1991 film Over Our Dead Bodies.
This film documents the origins of the AIDS activist movement in the US and the UK and the gay community's growing anger and frustration with the totally inadequate response of the US political and medical establishment to the epidemic. While the film celebrates the real successes of this movement, it also examines the problematic debates within it concerning democracy, representation, power differentials, and the relationship between homophobia, racism and sexism. Finally the film describes the birth of groups such as Queer Nation in the US and Outrage in the UK which has sprung out of a newly politicised sense of pride and community fuelled by the AIDS activist movement.
The final section of the film talks with a long term survivor of AIDS and discusses how the community has come to terms with grieving and interviews a founding member of the "Forget Me Nots".
Broadcast as part of the OUT series on Channel 4, 7th August 1991.
Accompanied Reading: Working with Stuart Marshall, A Conversation Between Rebecca Dobbs and Caroline Spry (published in TV essay dossier, ii. Archival activism, queer history and the TV essay: Stuart Marshall thinking through television, with Bright Eyes at Channel 4 Edited by Janet McCabe and Conal McStravick, Critical Studies in Television: The International Journal of Television Studies Volume 14 Number 4 December 2019)
More information
Over Our Dead Bodies
Stuart Marshall
Allowing the activists to articulate their analyses, the documentary makes powerful connections between the important roles of anger and grieving in political activism and the roots of AIDS activism in the history of the gay movement. One cannot help but be awestruck by the formidable task facing these activists, the sheer weight of ignorance, prejudice and indifference that stands as an obstacle to institutional change in the fight against AIDS.
Windy City Times, October 31st, 1991.