LUX is proud to announce the publication of a book by Graham Eatough and Stephen Sutcliffe which documents their Anthony Burgess-inspired project No End to Enderby.
This book celebrates Director Graham Eatough and artist Stephen Sutcliffe's ingenious tribute to the great writer Anthony Burgess (author of A Clockwork Orange) originally produced for the 2017 Manchester International Festival and Glasgow International.
Exploring issues of artistry, authenticity and posterity in a playful fashion of which Burgess would surely have approved No End to Enderby reimaged scenes from Burgess's 'Enderby' series of novels refracted through the lens of kitchen sink drama/ television science fiction and Shakespeare adaptations. Including Inside Mr Enderby, in which a school trip travels back in time to pay desultory homage to the title character, a dead poet; and The Muse, in which a young historian journeys to a parallel universe to investigate whether Shakespeare really wrote everything credited to him.  As well as the original scripts, extensive production stills and collages by Sutcliffe the book contains reflections on Burgess' interest in science fiction by noted Burgess scholar Andrew Biswell, as well as a new interview with the artists by Whitworth Curator Poppy Bowers. 
No End to Enderby is available to order here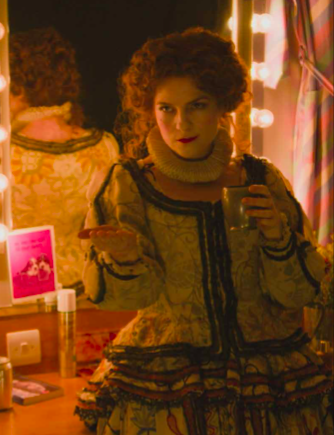 No End to Enderby
Graham Eatough and Stephen Sutcliffe with contributions by Andrew Biswell and Poppy Bowers.
Publisher: LUX
Publication Date:  1 December 2020
ISBN 978-0-9928840-6-2
softback 80 pages, fully illustrated
Price £10