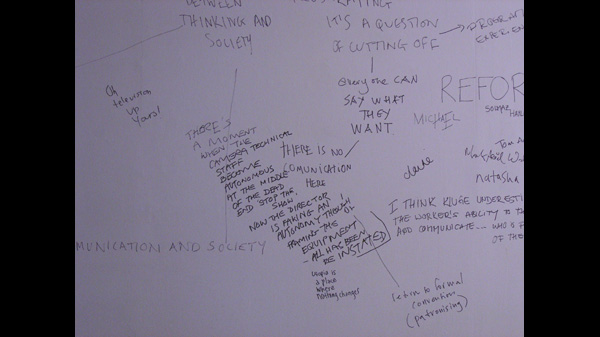 Reformzirkus, 6 Tuesdays after Film as a Critical Practice, LUX 28
LUX Critical Forum Dublin – call for expressions of interest
21 Dec 2012
Critical Forum is a monthly discussion group for artists who work with the moving image to talk about ideas and practice in a mutually supportive environment and in
dialogue

with

LUX

, the key UK agency supporting practice in this field. Currently there are two groups – one based at the

LUX

offices in London and one at

CCA

in Glasgow, with a third group to be established by

LUX

in late February 2013, which will be based at Temple Bar Gallery + Studios.

The forum is for artists who are no longer in education (who do not have access to this kind of support and discussion) and who are willing to commit to the group as a participant for a period of six months. Each meeting will consist of two separate presentations by two members of the group and may involve reading texts/watching films by other artists, but the focus of these sessions will be on group discussion.

Critical Forum will be supported by Temple Bar Gallery + Studios and

LUX

but the group itself will be

self-organising

.