Kate Davis Charity
Sun 17 Sep - Sat 28 Oct 2017 / Wed - Sat, 12pm - 5pm
LUX presents a solo exhibition by Kate Davis featuring her new film, Charity (2017), commissioned as part of the Margaret Tait Award, Scotland's most prestigious moving image prize for artists. This will be the first gallery presentation of Charity outwith Scotland and the first exhibition of Davis' work in London since 2012.
Working across a range of media, including film and video, drawing, printmaking, installation and bookworks, Davis questions how historical narratives are produced and perpetuated. This has often involved probing the aesthetic and political ambiguities of particular artworks and specific historical moments from a contemporary feminist perspective.
Commissioned by LUX and Glasgow Film Festival in 2016, Charity was inspired by the ways in which the work of film-maker, poet and artist Margaret Tait invites the viewer to contemplate fundamental emotions and everyday activities that are often overlooked. Taking artistic representations of breastfeeding as its focus, the film explores how the essential – but largely invisible and unpaid – processes we employ to care for others could be re-imagined.
Charity is shown alongside related artworks, bookworks, research materials and a selection of films and videos from the LUX and Cinenova collections. A newly commissioned text by writer and lecturer Amy Tobin will be published on the occasion of the exhibition.
The exhibition is curated by Nicole Yip, Director of LUX Scotland, and presented with LUX Scotland.
Kate Davis' film, Charity, was commissioned as part of the 2016–17 Margaret Tait Award and received additional generous support from Outset Scotland.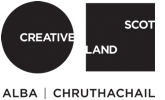 About
Kate Davis
Kate Davis (b. 1977, New Zealand) lives and works in Glasgow. Solo exhibitions of her work have been held at Dunedin Public Art Gallery, New Zealand (2016); Temporary Gallery, Cologne (2013); The Drawing Room, London (2012); Gallery of Modern Art, Glasgow (2011); Galerie Kamm, Berlin (2011/ 2007); Museo de la Ciudad and La Galeria de Comercio, Mexico (2010); CCA, Glasgow (with Faith Wilding) (2010); Tate Britain, London (2007), Sorcha Dallas, Glasgow (2008/ 2004) and Kunsthalle Basel (2007) amongst others. Her current exhibition at Stills in Edinburgh, Nudes Never Wear Glasses, continues until 8 October.
Davis' work has also featured in major survey exhibitions and film festivals, including Cinenova Presents Now Showing, LUX Cornwall, St Ives (2015); International Film Festival Rotterdam (2015); GENERATION: 25 years of Contemporary Art in Scotland, Scottish National Gallery of Modern Art, Edinburgh (2014); For Each Gesture Another Character (curated by Kasia Redzisz), Art Stations Foundation, Poznan, Poland; Art Under Attack, Tate Britain, London (2013); Olinka or Where Movement is Created (curated by Adam Szymczyk), Museo Rufino Tamayo, Mexico City (2012); eva International (curated by Annie Fletcher) Limerick (2012) and Art Sheffield 10 (with Jimmy Robert and curated by Frederique Bergholtz) (2010). Davis was the 2016 recipient of the Margaret Tait Award and in 2014 took part in LUX Scotland and BBC Scotland's Artists and Archive residency and commission programme.
LUX Scotland
LUX Scotland is a non-profit agency dedicated to supporting, developing and promoting artists' moving image practices in Scotland. Working at the intersection of the contemporary visual arts and film sectors, its core activities include public exhibition and touring projects, learning and professional development for artists and arts professionals, distribution, commissioning and production support, research and sector advocacy. From its offices based in Glasgow, LUX Scotland works with a growing network of national and international partners, including museums, contemporary art organisations, film festivals and educational institutions, to deliver its programme. One of its current priorities is the establishment of a new distribution collection of artists' moving image based in Scotland. Established in 2014, LUX Scotland is a part of LUX and receives support from Creative Scotland.
Margaret Tait Award
The Margaret Tait Award is a Glasgow Film Festival commission supported by Creative Scotland and LUX Scotland. Inspired by the pioneering Orcadian filmmaker and writer Margaret Tait (1918–99), the award was established in 2010 to support experimental and innovative artists working with the moving image, providing a high profile platform for them to exhibit newly commissioned work and engage with a wider audience.
Each year, the Award is presented to a Scottish or Scotland-based artist who has established a significant body of work over the past 3–10 years and is at the cusp of a major impact on the sector. The recipient of the award receives a £10,000 prize to produce ambitious new work, which is exhibited at the Glasgow Film Festival the following year.
http://glasgowfilm.org/glasgow-film-festival/about-the-festival/margaret-tait-award