The Expulsion (2019) opens to an image of a rising sun in the distance, emerging from behind a dual carriageway as a speed ramping editing technique is employed that plays with our sense of temporality through the frantic passing of vehicles and pedestrians (Figure 1). Yet, despite this passing of time, the landscape, its tones, and its remoteness remains the same. We are immediately drawn in by the bareness of the physical environment, a bareness further heightened by the voice over narration that recalls a youth's trip with friends to London's West End where the group would look at the very different forms and standards of living they were confronted with; items of extreme wealth, Harrods shopping bags and the excesses of consumerism. This should be understood not as envy, but desire; for the kinds of freedoms afforded to those in possession of tremendous disposable income that expand symbolically the very real social divides created by capitalism. It is a desire that, for our narrator, is both intriguing and critical, as it is a desire born from inequalities and disparities that exist at the intersections of race and class. The film gestures towards the memory of a real but fading picture of a pre-gentrified East London, marked by the buildings and geographies of neoliberal injury and injustice that heighten material desire and subsequently, a sense of anonymity and lack (Figure 1.1). For its director, Larry Achiampong, the British-Ghanaian artist, The Expulsion becomes a meditation on consumerism, spatial alterity and distance, and its implications for a peripheral racial and cultural identity, a deeply personal meditation that has become a distinctive feature across Achiampong's creative work.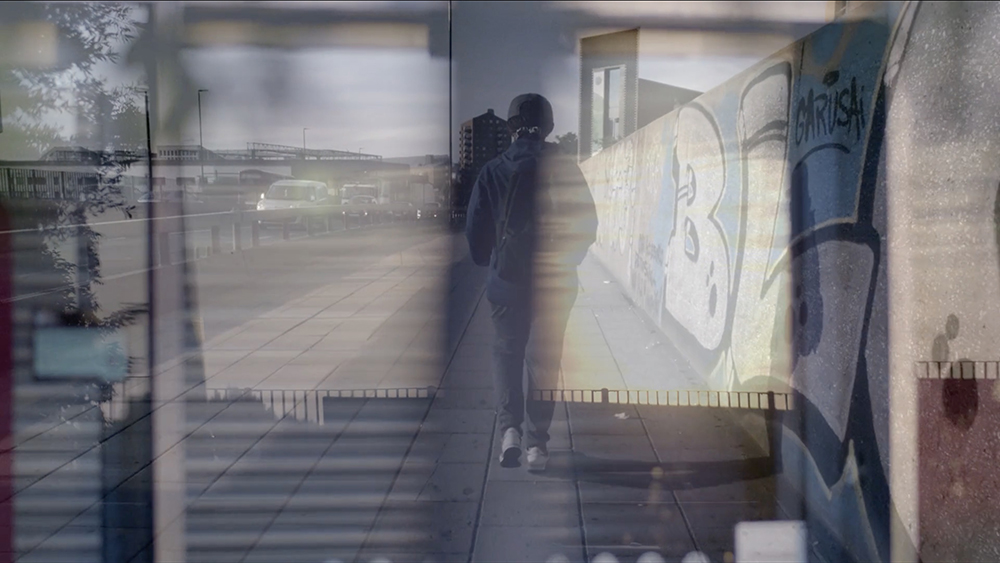 Figure 1.1: The Expulsion, Larry Achiampong, 2019
I first encountered Achiampong at the screening of Finding Fanon at the Tate Modern in 2016, the concluding part of the day-long symposia Fanon Now that offered a multidimensional exploration of race and identity through a Fanonian lens. Finding Fanon, the film trilogy produced with his long-time collaborator, the artist David Blandy between 2015-2017 used a heavily-layered mode of storytelling combining archival material, personal testimony and drama with a machinima-esque video game simulation where both artists navigate a virtual environment to explore the foundations of race and racism that are the determining factors for how we both encounter and navigate the postcolonial sphere (Figure 2). These dense questions of race, postcoloniality and technology that are located within Finding Fanon were to be revisited during its screening at Black Film/British Cinema II, a two-day conference held within The Stuart Hall Building at Goldsmiths and the ICA in May 2017. If the first iteration of Black Film/British Cinema in 1988, where Kobena Mercer, Stuart Hall, June Givanni, Paul Gilroy and many other academics, practitioners and thinkers embedded in (and responsive to) Black culture and society considered the new and heavily contested modalities, meanings and institutional framings of Black film in the late 70's and 80's. This second moment of Black Film/British Cinema marked both a revisitation of the central themes that occupied these Black thinkers and a consideration of the arrival and significance of the digital, the technological, and the expanded and alternative authorship modes, looking practices and interpretative frames that now inform how we now imagine, produce and encounter Black film and moving image. To this end, to engage with the Finding Fanon trilogy, as one did that day, is to also enter into an ontology of Black film; here, a visual and theoretical archive through which the heterogeneous modes of contemporary Black creative practice, culturally, racially and historically attentive, find filmic form and manifestation.
Figure 2: Finding Fanon, Larry Achiampong, David Blandy, 2015
It is this heterogeneity of Achiampong's film practice that I want to describe as both a spirit of disobedience and relatedly, of dissatisfaction, this being a disavowal of the traditional and rigid modes of categorisation and expectancy that accompany the prefix of Black to what is an unbounded set of visual practices and principles, an instinctive multidisciplinary that succeeds in producing a synthesis between text and context. This is very much the schema that underpins Achiampong's 2017-2019 Relic Traveller Series, a project that spans a range of narrational approaches to investigate the textures of Britain's West African diasporic identity as it grapples with the new forms of nationalism and colonial residues. Notably, in the deeply haunting Relic 3, we find a film that is concerned with uncovering the hidden, organic testimonies of migrant death and the reductive value system placed on non-white life, the neglect and sexual exploitation of migrant labour, racism and cross-racial class solidarity. Childhood, reflection and reminiscence is also central to Achicampong's oeuvre in terms of the ways in which the past informs the present, a set of concerns found in the film Ph03nix Rising – The 3rd Son. Here, Achiampong produces a collage of visual narratives that point to the exploration of brotherhood through the everyday sense of enjoyment derived from watching martial arts films, wrestling shows and playing video games as an engrossing and emotionally significant spirit of brotherly collaboration.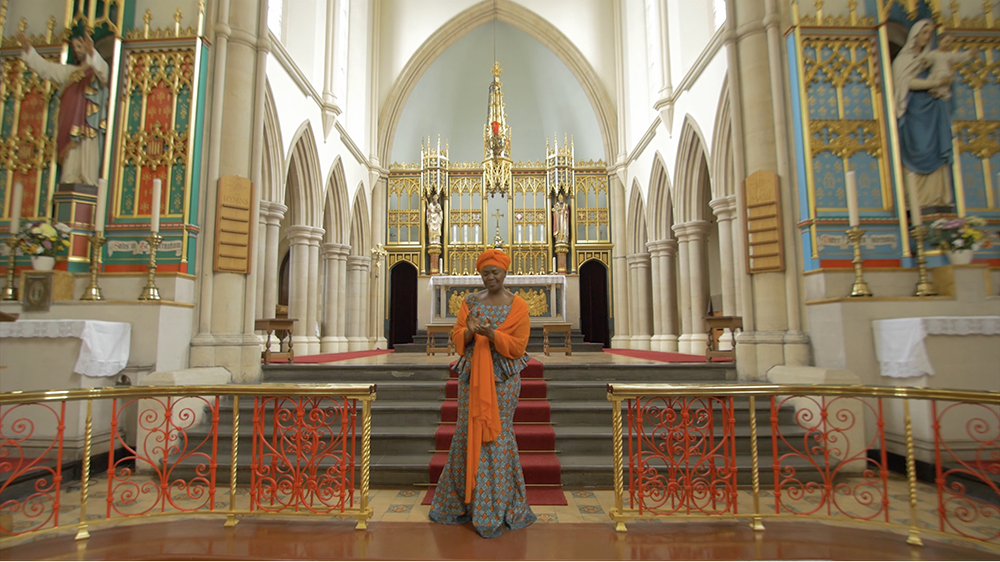 Figure 3: (Reprise) Sunday's Best, Larry Achiampong, 2017
Such social, cultural and political sensibilities also find textual and narrational form in the film Sunday Best, in which Achiampong offers a particularly absorbing account of the traditions and practices of African Pentecostalism encountered through the optic of his Ghanaian Ashanti tribe and the close attention to the specificities of a diasporic experience that has come to negotiate its presence in Britain with the orthodoxies of Christian imperialism. Themes of race and memory are again both present and important here, and as Achiampong's voice over narration recalls, the ceramic statue of Jesus Christ was the only white face that found habitation within his childhood family home. Indeed, in Reprise (Sunday Best), the camera frames a Black woman in a close up, worshiping against the backdrop of the altar of the Catholic church (Figure 3). Defocused, it is only in the next shot that the camera expands to reveal the now in-focus altar as she stands surrounded by the recognisable idols, statues and candles that furnish the church's interiors as her praying, delivered in a West African vernacular, reverberates throughout the building. It could be said, in-keeping with Achiampong's narrational investment in nuance, contradiction and then possibility of multiple interpretation and meaning, that the sequence asks to be understood not just in terms of a simple and aesthetically-pleasing juxtaposition between the image of the Black racialised Other and the fraught history of whiteness embodied in Britain's mainstream denominations and the both subtle and overt forms of racial exclusion that in many ways have accentuated the cultural and geographical density of Black communities of worship. Instead, it also asks to be read as a metaphor for the more complex assemblages that comprise our understandings of multiculturism, integration and the ways by which the religious and spiritual beliefs specific to the West African diaspora have come to be affected by the enduring legacies of colonialism and imperialism. Indeed, a closer inspection of the scene reveals Achiampong's interest in the audial registers of Blackness via the continuous sound of Pentecostal praise and worship drawn from within the often-nondescript interiors of the office buildings, community halls and informal spaces of congregation. Here, Achiampong momentarily places Black Pentecostalism with the established, institutionalised and concrete rituals and idols found in the mainstream Catholic church. Specifically, the camera's unwavering interest in the range of gesticulations and emotions produced within the culturally specific and dynamic spirituality of Pentecostal praise and worship; hand-clapping, clenched fists, speaking in tongues, bodily rhythms and teardrops, are presented not as a form of infiltration, but perhaps as a kind of cultural interspersal; Achiampong may be asking us to think through the ways in which diasporic religio-cultural practices and experiences have come to reside within the colonial architecture of the nation, manifest through the dominance of white Christianity (Figure 4).
Figure 4: (Reprise) Sunday's Best, Larry Achiampong, 2017
If one can decipher within Achiampong's oeuvre a conscious need to unify the personal with the political, one that is recruited by the vestiges of colonial violence, to return to The Expulsion, we can conceive the film as a visual memoir in its drawing on the complex and very visceral experiences of emotional and physical trespass. But it equally functions as a visual and audial lamentation on class and race alterity and cultural and social immobility. Exploring a childhood/youthhood in East London annotated, interrupted and conditioned by the realities of the Black immigrant experience, inside a newly-built apartment block we see a Black woman, who we take to be the narrator's mother, as the embodiment of social verticality and servitude through carrying out domestic cleaning tasks as a distinctively racial and ethnically-determined labour practice (Figure 5). Despite their situating within the socio-economic underclass, we are offered a description of the everyday cultural practices, subcultural apparels and fashions of the dominant identity, indicative of a late 90's white Britishness unwilling to disrupt the hegemonic understandings of working-class social identity, nationhood and belonging. And it is a similar sense of unbelonging that we hear in the voice-over narration that speaks to the second-generation existence within an East London marked by racism that underpinned the social isolations and marginalities our narrator thinks back to. Recalling his mother's cautionary words of "if you don't want to stay here, you better make sure you excel.…books are your best friend", the investment, or refuge in education as the only means of escape from a destructive and exclusionary social and cultural environment is an endeavour that chimes with the unified experiences and motivations seared within the immigrant and Black working-class resistance and struggle. Indeed, Achiampong's own racial identity and working-class background, a combinational voice that still remains obscure within the dominant experience of British artist's moving image, renders Achiampong a visual practitioner whose work is of particular resonance in a critical moment where the question of Blackness is very global, and the accompanying and indiscriminate systems of injustice and violence that is inflicted and resisted, is laden with a renewed sense of identity, commonality and community. This is somewhat observed in the green, red, black and yellow that symbolises earth, skin, struggle and prosperity that speaks to a Pan African spirit, as represented in his recent Relic Traveller project – the Flag that flew over the South Wing of Somerset House between 2017-18, where its 54 stars represented the 54 countries that make up the African continent. Achiampong's amplification of the personal to within the communal, the social, the international, is a mode of artistic expression built and telegraphed across multiple sites and mediums. What we find is a continuing self-referentiality across Achiampong's migratory moving image work, one that displays a fidelity to the broader exploration of racial and ethnic heritage and the cross-cultural experiences that have framed the Black diaspora in Britain.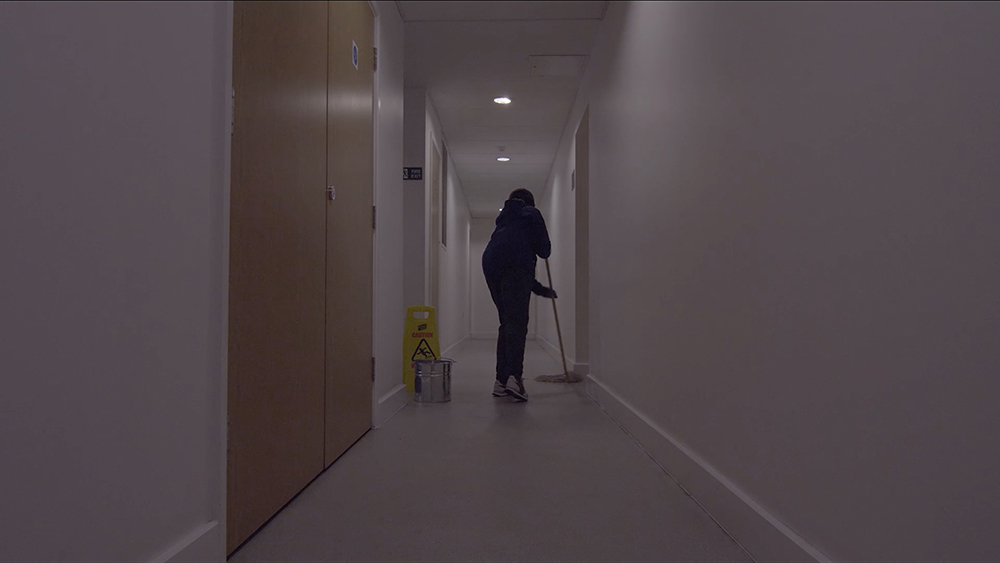 Figure 5: The Expulsion, Larry Achiampong, 2019
---
Dr Clive Nwonka is a Lecturer in Film and Literature at the University of York. His work is interested in the relationship between film, Blackness, and social space. He is the Co-editor of the book Black Film British Cinema II and the author of the forthcoming book Black Boys: The Aesthetics of British Urban Film (Bloomsbury 2022)