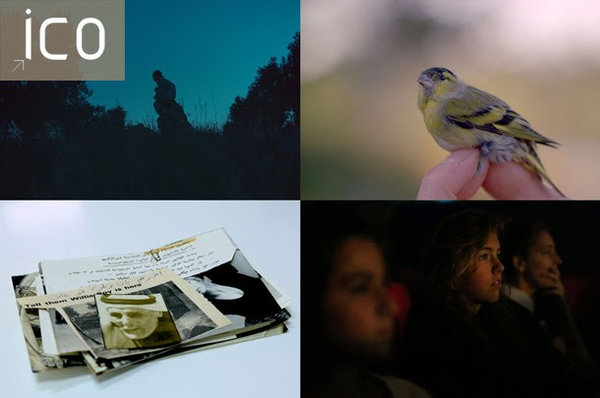 The Artists Cinema 2016
15 Dec 2015
"The Artists Cinema… bringing experimental film back into mainstream cinema" – Guardian
The Artists Cinema 2016 is a guerrilla approach to getting incredible new artists' films on the big screen. The LUX and ICO have commissioned five new short films for venues to programme before major film releases in the New Year. It's an injection of art that no one will be expecting.
Our past two editions of The Artists Cinema featured work from a Palme d'Or winner and Turner Prize nominees. We've infiltrated Casino Royale, Inception and Tamara Drewe, pairing them with artists' shorts that play with the themes of the films. We reached a collective audience of over 175,000 in cinemas nationwide.
Which is where you come in. We need cinemas to partner with to show the shorts. Screening them will give your cinema a unique edge and all the costs (including transport) are covered, making this a brilliant opportunity to engage with artists' film and develop new audiences.
The five commissioned artists and their short films for The Artists Cinema 2016 are: Gabriel Abrantes (A Brief History of Princess X), Dora Garcia (El helicóptero), Naeem Mohaiemen (Abu Ammar is Coming), Margaret Salmon (Birdsong) and Corin Sworn with Tony Romano (The Coat).
Premiere of the films at Tate Britain on 8 February, 7pm – book tickets now
Films
A Brief History of Princess X
Dir: Gabriel Abrantes with Francisco Ciprianni | Portugal / France | 6m
A supercharged history of sculptor Constantin Brancusi's infamous 'Princess X', a futuristic bronze phallus that is actually a bust portrait of Napoleon's equally infamous great grand niece, Marie Bonaparte.
Abu Ammar is Coming
Dir: Naeem Mohaiemen | Bangladesh / Lebanon / USA | 6m
Abu Ammar is Coming investigates the presence of Bangladeshi guerrillas in Lebanon in the 1970s, joining and fighting for the PLO in its struggle first for domination, then only survival.
Birdsong
Dir: Margaret Salmon | UK | 6m 21s
Birdsong is a simple but stunning reworking of British songbirds' dawn chorus. Recorded and filmed in Scottish woodlands, the birds are first presented in camouflage, then gradually revealed in close-up.
The Coat
Dir: Corin Sworn with Tony Romano | Canada / Italy / UK | 5m 30s
Two travelling actors stop on a country road to clarify an old trunk gag but are interrupted by the discovery of two stowaways. Roles reverse and it is the interlopers who perform and disappear into the night.
El helicóptero
Dir: Dora Garcia | Belgium / Spain | 6m 5s
In 1966 Argentinian author, critic and psychoanalyst Oscar Masotta organised three happenings, which still surprise us today with their handling of audience, events, signs, narratives and haunting; El helicóptero re-enacts one of them.
Release date: 8 February 2016:
Format: DCP & DVD
Terms: Free (including transport)
Enquiries and Bookings:
To enquire or book, contact [email protected] | 0207 636 7120
For international screenings and festivals contact [email protected]